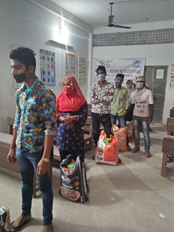 Covid19 infections were being reported in the country from February 2020. Situation got worse in the third week of March and the government imposed a complete ban on movement. The lockdown resulted in a curfew like situation with all movement banned and public transport completely stopped. Maintaining social distance and wearing of mask was made mandatory.
The threat of the spread of the infections and the lockdown severely impacted migrant workers, daily wagers and refugees living across different locations in the country. In Assam it impacted severely the poorest who were forced to bear the hardship and economic burden in the form of National Register of Citizens (NRC) in the past couple of years.
Over 120,000 were fighting cases in the Foreigner Tribunals and had incurred huge legal expenses. According to government policy persons declared as foreigners don't have access to ration shops under the Public Distribution System (government subsidised food distribution system) and other welfare schemes. Impact of the lockdown has been severe on these already impoverished and vulnerable people.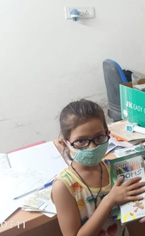 We worked with other civil society organisations in providing relief and facilitate access to government covid19 response schemes and mechanisms for the migrant workers and their families.
In Jaipur we worked with the government agencies and other civil society organisations for access to relief for the refugees. DAJI also directly provided uncooked rice, dal, oil, snacks for children and soap to the refugees with support from UNHCR. For children to cope with the lockdown art drawing material and colour pens were provided.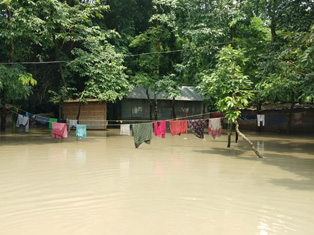 In Assam we supported local volunteer groups to distribute relief to the most needy and excluded persons and their families. Those excluded from the NRC and 'doubtful voters' and declared foreigners are from the poorest sections of the population and have been hit hard by COVID19 measures resulting in restricted access to health, education and nutrition services. Floods starting May 2020 further worsened the covid19 situation making affected villages and families inaccessible.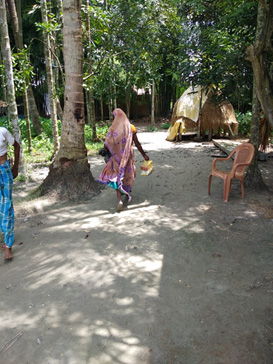 Our focus is to advocate for and make sure those excluded from regular relief and welfare schemes of the government are not discriminated in covid19 response mechanism. For this the structural causes of exclusion need to be removed. The work of CSOs providing relief matters a lot but it is the government that has the responsibility and the capacity and resources to provide relief and preventive care during this pandemic.
More than 600,000 in India have tested Covid19 positive and the rate of daily infections are increasing. India is the top third covid19 infected country by July 2020. Prevention measures are urgently needed and people whose livelihoods have been impacted need urgent humanitarian relief.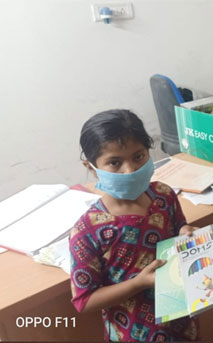 For contributions to help us in covid19 response contact us at info.daji@gmail.com with subject line 'covid19 contribution'.